THE LEADER IN
HYPERBARIC EQUIPMENT

AND DESIGN
Largest In Class
Sigma Elite

Chamber
Customized gurney
docks for patient safety

and stores below
THE LEADER IN
HYPERBARIC EQUIPMENT

AND DESIGN
Large capacity
Multiplace Chambers

also available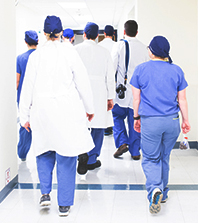 HBO Training Course
Sign up now for 40 Hour Hyperbaric Course.
2023 Class Schedule:
March 23-25
August 17-20
November 9-12
8:00 AM Start Daily.
Call to Register:  561.840.0395
Hyperbaric News
Romania's Minister of Health gives the green light on hyperbaric rehabilitation for recovering COVID-19 patients.
Sigma 40 Monoplace Chamber
Sigma 40-II Dualplace Chamber
Hyperbaric Oxygen

Therapy Systems

For over 50 years Perry Baromedical has excelled in the manufacturing, installation and servicing of hyperbaric oxygen therapy systems. Perry is the only full line manufacturer of hyperbaric chambers in the industry, with its product line encompassing monoplace and multiplace systems.
Chamber Types
Also Available:
We also offer replacement equipment and accessories in our online store, along with our Perry Elite EMR software solution.
The
Perry Difference
Our innovation, track record, and experience position Perry as the premier provider of HBO systems. See why Perry is the industry leader.
Learn More
Complementary
Design Services
With the purchase of an HBO, we'll help design the space at your location for the unit(s) to reside.
Learn More
Get Info About Our
Premium HBO Systems
Our design staff, technicians and service professionals are standing by to help you through every step of the process.
Request More On