Perry Baromedical proudly offers certified used hyperbaric chambers.
We proudly offer refurbished hyperbaric equipment for resale with our OEM bumper to bumper warranty. We believe in the recertification of hyperbaric equipment. We support trade in of older model equipment with our customers and believe in the concept of fully upcycling aged HBO chambers. An improved solution to our environment, a financially viable solution for customers entering the HBO market and a practical solution for customers seeking to upgrade equipment.
Explore our inventoryarrow_right
---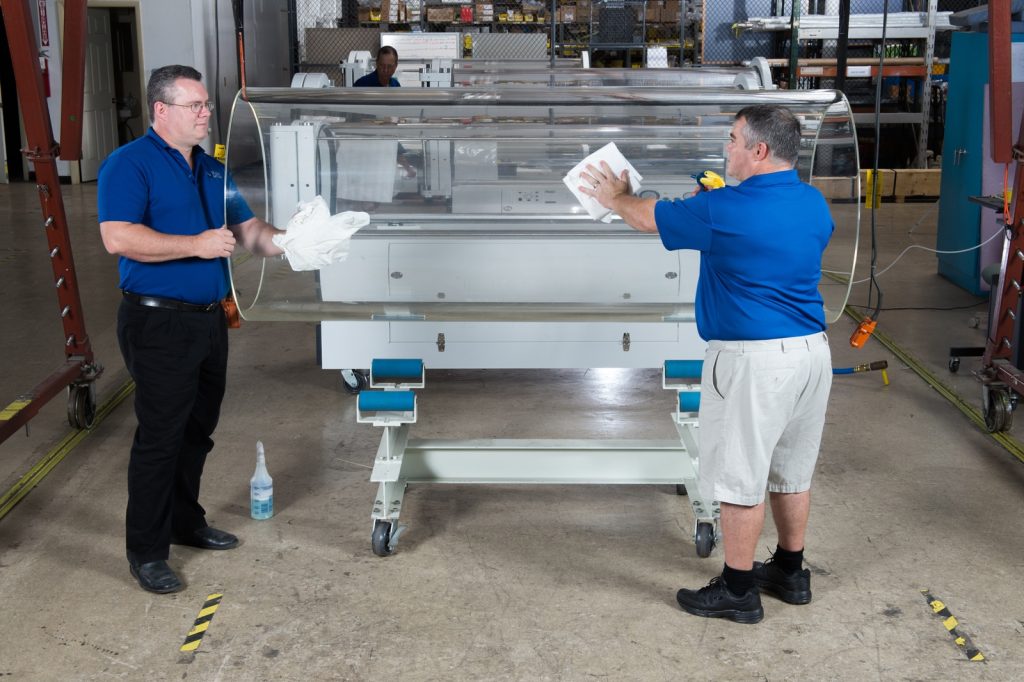 How we evaluate used HBO equipment.
We evaluate older model units to determine if they are candidates for refurbishment. Our technical team reviews the plumbing/electrical and external cosmetic condition of chambers and determines if they can be effectively refurbished.
What is a Perry Certified HBO Units?
Replacement of old tube with New Acrylic Tube – with 20 – year service life
Fully rebuilt plumbing trays/fittings/tubing
Replacement of door seals
Calibrate all gauges and replace if necessary
Check the communication system, replace the back-up battery with brand new battery
Test & Tuned to Factory Specifications
Cosmetic Repair of exterior
If you would like to explore our inventory of refurbished equipment click here.