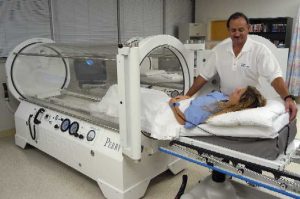 Physician run hyperbaric clinics are one of the fastest growing segments of the hyperbaric market.  Did you know that with as little as 300 square feet (or 27 meters) you can add a Hyperbaric Chamber to your practice.
Perry offers 4 sizes of mono-place units for ease of installation into your growing practice.  We help you select the best size for your practice needs and the space you have to work with.
PR Newswire: "Hyperbaric Oxygen Therapy Devices Market to Reach USD 480.2 Million by 2026"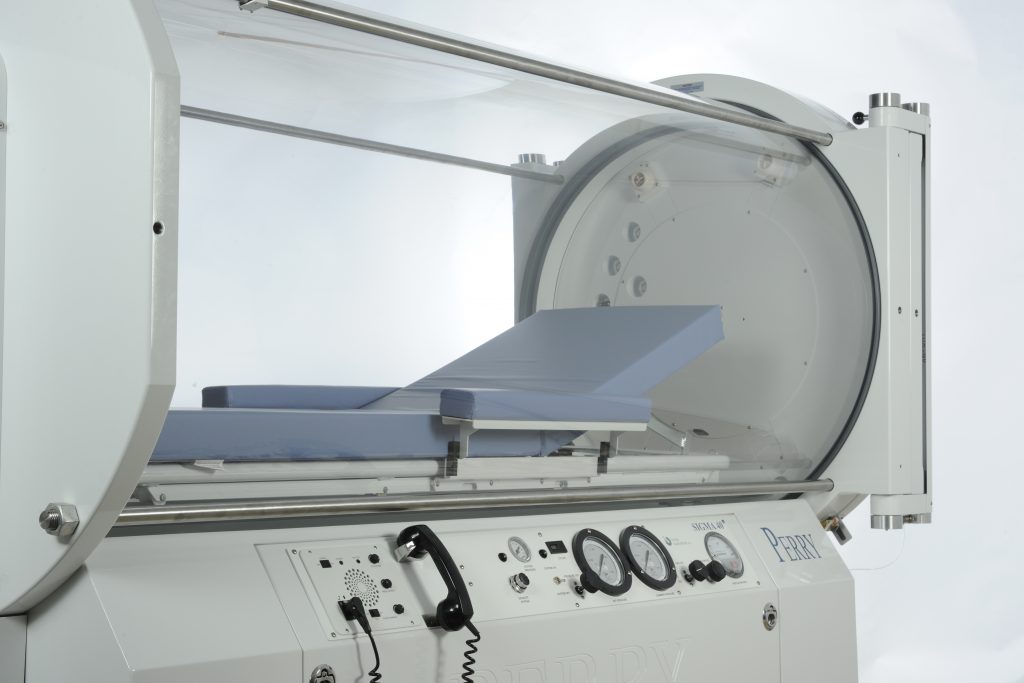 Hyperbaric Oxygen Therapy is a growing healthcare market segment.  Adding HBO to your clinic is easier than you think.  HBO is used to help heal wounds,  aids in athletic recovery,  is a terrific adjunctive treatment for patients receiving radiation therapy for cancer and is one of the best ways to eradicate chronic infections. A building with a little bit of extra space can be a great way to maximize your existing operation and add a clinical treatment which is needed by many. We see physicians around the world physicians adding HBO in their private practice and in wellness clinics.  As a result Perry has built a physician model.  Let us help you customize your clinic.
Perry offers a one stop approach where we offer the advice, guidance and know how to get a clinic established. Let our resources work for you.
Every MD HBO Office Clinic requires:
Space:  500 sq. Ft. for one chamber or 1000 sq. Ft. For two units
High Pressure Oxygen System
Fire Suppression
HBO Training for Staff and Physicians
Perry Offers:
Space Evaluation and Recommendations
Financial Proforma (you supply the numbers & we build your financial plan)
Facility Design – Let our staff architects provide a design that we know works!
HBO Policy & Procedures.
Maximize your physician office or practice by using the Perry Method.  The Perry Method is a service based plan, with an RoI/Construction/Buildout and Training so you can have the experts work with you and your staff.  We have over 60 years and thousands of clinics we have planned,  let our experts create a design just for you.